Pierre et Lumière workshop sheet
Pierre et Lumière is a hymn to the beauty and work of builders.
Go to discovery of the jewels of the Loire Valley, churches, cities, villages and castles carved out of tufa stone, at the very heart of an underground quarry.
Keywords: Sculpture - Romanesque and Gothic architecture - Tuffeau stone - Heritage.
Entertainment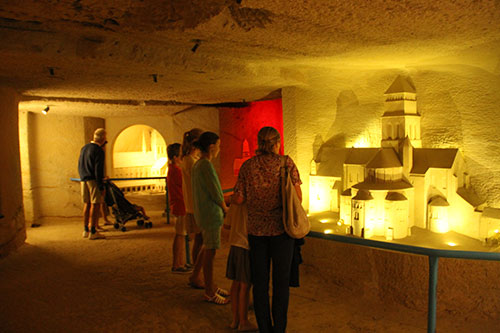 Guided tour
Discovery of monuments from the angle of sculpture, history and geography or architecture according to age levels.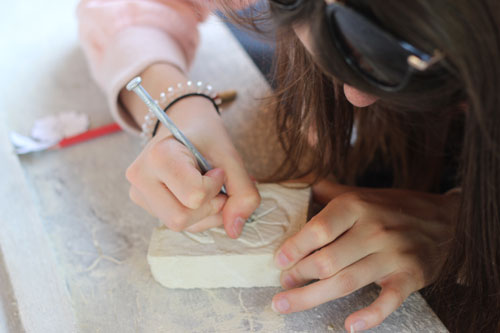 Tufa sculpture workshop
Under the guidance of a stonemason, the children are introduced to sculpture and leave with their "work".
Accommodation capacity : 2 classes simultaneously.
Qualification of the animation manager :
CAP stonemason
CAP early childhood
BAFA
Responsible: Mr. Stéphane MICHON
Saint-Hilaire
49400 SAUMUR
Tel: 02.41.50.70.04
Pricing
Group rates : tickets and entertainment included, excluding meals, accommodation and transport
Services
Duration
Prices / child
Prices / class
free
accompanist
Visit
1h15
6,00 €
1 for 20 children
Visit + educational workshop
2h30
12,00 €
Total
Services