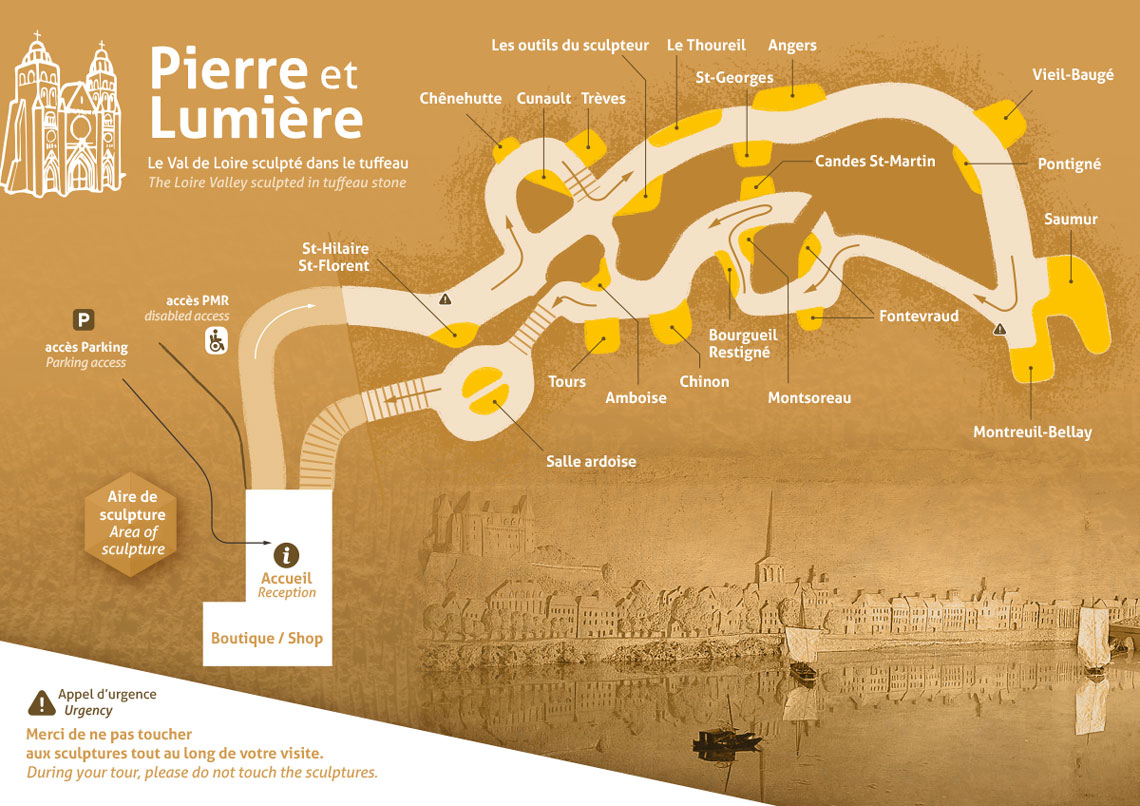 Turnkey sculptures dazzlingly cut in the tufa
Near 3 years of work were required to carve the sumptuous into stone castle sculptures, cities, villages et Loire Valley churches. Very often they were made in bas-relief on the rock.
Splendid plays of light
A subtle light scene reveals the beauty of volumes and details. The lighting evolves, turns, changes color to sublimate each facet of the works.